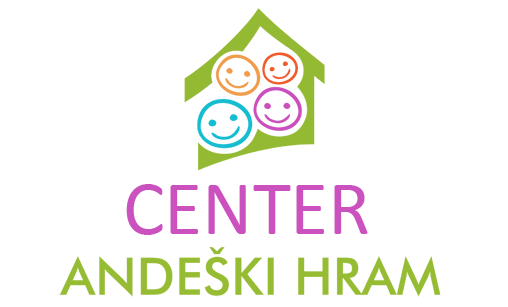 The multigenerational center Andeški hram offers a safe and accessible space for informal socialising, collaboration, knowledge transfer and active learning in all stages of life. Through a variety of activities and content it promotes the social inclusion of all generations in the community and builds solidarity, understanding and mutual assistance. In addition to the Mayor of the Municipality, Andrej Čas, two other public institutions were the initiators of the opening of the VGC: MOCIS, the Adult Education Centre and the Slovenj Gradec Health Centre. Regarding the activities within the Andeški hram, cooperation was also established with the Handicraft Center of Koroška. The project is financially supported by the MO Slovenije Gradec.
WHAT DOES THE CENTER BRING TO THE LOCAL POPULATION?
Empowerment with knowledge, skills and information.
More intensive intergenerational and intercultural cooperation.
A welcoming space for informal socialising and meeting in the local environment.
Promoting social inclusion of all generations.
Reducing loneliness among older people and improving quality of life.
Increasing awareness of the importance of intergenerational cooperation.

To the citizens of the Municipality of Slovenj Gradec and individuals from the surrounding municipalities.
For children, teenagers, mothers and fathers with babies, families, adults, pensioners and everyone else who wants to spend their free time actively.
Visitors, volunteers and organizations with diverse experiences, knowledge and skills who would actively participate in the design and implementation of programs.
HOW DOES THE CENTER WORK?
Visitors can find a social space where they can play games, read aids, books, newspapers…
A special area is designed for families with small children, where parents can chat quietly and enjoy coffee or tea, and children have a safe and pleasant environment to play. There is also a changing room, a nursery or relaxation room and a kitchen where visitors can enjoy hot drinks and snacks.
Each month we prepare a programme of continuous, recurring and new activities:
Social, creative, recreational and other leisure activities
Language chat rooms
Writing, literary and musical meetings Cooking workshops Games and informal socializing over coffee/tea
Creative handicraft workshops
Expert content of the Health Center covering areas such as dementia, palliative care, breastfeeding, healthy posture, stress
prevention, nutrition, exercise, etc.
Other events co-managed by staff and volunteers
Participation is voluntary and free of charge.
EVERY WORKDAY: 09.00–17.00
SATURDAYS AND EVENINGS: according to the program
The center operates in the premises of the Andeškega hrama, Glavni trg 28 a, Slovenj Gradec. The Handicraft Center of Koroška also operates on the premises, where producers of home and artistic crafts exhibit their products.
OPINIONS OF THE PARTICIPANTS
"It's nice and cozy in VGC."
"There are many activities and topics that you add and change as you go. Excellent!"
"

Thank you for existing!

"
"You all are very hardworking!"
"Thank you, you're doing very well!!!"
"

I hope this program continues.

"
"I am very pleased. I joined two years ago. I'm retired now. I found myself singing and playing guitar, and now in the fall of my life I enjoy singing and music. I've made friends, not just workshop participants. It means the most to me to be able to go out among people who have the same interests as me. Thank you for that <3:)"

Phone:  08 205 12 64
               070 669 025
               070 195 099